Animal Care League
___________________________________________________________________________________
Melrose Park Partners with Animal Care League to Help Lost Animals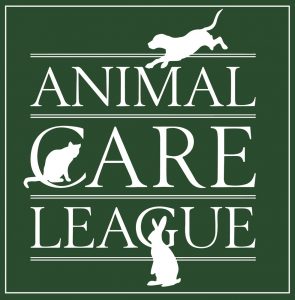 Residents who have lost or found a pet in Melrose Park can call Animal Care League's Lost Pet Line at 708-848-0172 for more information.
Residents who need to report and animal issue can contact the Melrose Park Non-Emergency number at 708-344-8409.
On March 1, 2018, the Melrose Park Police Department signed a one year contract with Animal Care League, a no-kill animal shelter and spay/neuter clinic in Oak Park. The new contract means that animals lost/found in Melrose Park will be taken to Animal Care League for shelter and care while the owners are located. After the stray hold period, animals who are not reunited with their owners will be evaluated and placed for adoption through the shelter's adoption program. Once the initial contract expires, a longer term partnership will be discussed.
The Village of Melrose Park identified a need to improve animal services in their community in early 2018 and was looking to work with a no-kill shelter that would offer residents peace of mind if by chance their animal was lost, or needed to be impounded. Animal Care League holds five (5) other stray holding contracts including the Village of Oak Park. The new partnership will ensure that over 100 lost, abandoned or impounded animals each year have a safe place to go, access to medical care if needed, and that residents will have a central location to search for lost pets. Since the contract start, 12 Melrose Park animals have been brought to Animal Care League, 5 of which have been reunited with their families and the other 7 either adopted or are currently waiting to find forever homes.
Animal Care League's Executive Director, Kira Robson, had this to say about the new partnership and contract: "Animal Care League is excited to be working with the Village of Melrose Park to best serve the animals and the residents who love them. We will work to ensure that animals coming to us from the Village of Melrose Park will have the best chance at finding their owners, or if unclaimed, at being adopted. We look forward to being a resource for the residents of Melrose Park and hope to hold some community events in the near future".

Animal Care League is a 501(c)3 non-profit organization located in Oak Park that provides shelter for lost, abandoned, abused and neglected animals; offers low-cost spay/neuter services; and acts as a resource for surrounding communities.