Pay Tickets Online
__________________________________
To make a payment for a Melrose Park Municipal Violation, please use this link –
On the payment page, enter the ticket number found at the top of your violation notice, ie. – PS0000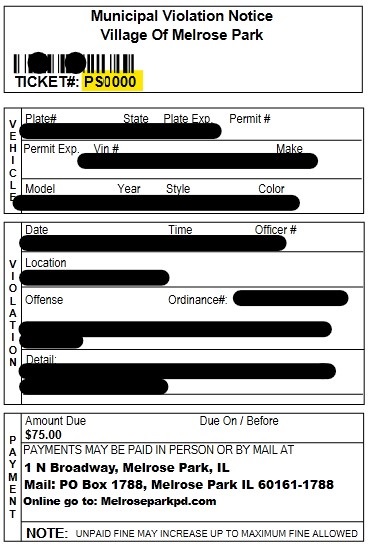 Please proceed with the correct form of payment available, and only submit the payment ONCE. Refreshing or submitting more than once will result in being charged again.
Please allow up to 5 business days for tickets to be processed and entered into the payments system.
No cases will be mediated after a delinquent notice has been mailed.
____________________________________________________________________________________________________________________________
For any further questions, please call the Traffic Division at the Melrose Park Police Department at 708-649-6100
Or pay in person at the Police Department located at –
1 N Broadway Ave
Melrose Park, IL 60160